Why Psychedelic Guiding?
Psychedelic medicines and their ability to induce 'non-ordinary states of consciousness' is profound and powerful.
They can also be unpredictable and therefore should be treated with respect and caution. Your physical and emotional safety are central to all of our treatments. Our sessions are guided (unless you wish to be alone and we have determined the appropriate dose that is safe for you). Our Psychedelic Guides have extensive experience working with Ketamine and other psychedelics in both a personal and professional capacity. In addition to their professional certifications/credentials such as psychotherapy, nursing, social work, coaching, etc. our guides have received training from organizations such as MAPS, California Institute of Integral Studies (CIIS), Polaris Insight Center.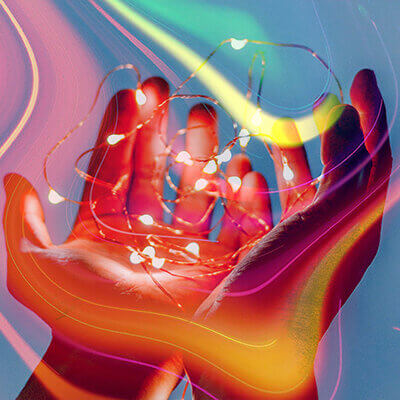 What is Psychedelic Guiding?
Guiding can take many forms, including:
Sitting quietly with you and simply "holding space" throughout your session.
Checking in with you to ensure you are feeling comfortable and safe.
Checking in with you to ensure your Ketamine dosing is appropriate.
Answering questions you may have during your journey.
Providing pointers and tips about how to make the most of your infusion experience.
Your guide is there to support you with your physical, emotional and spiritual needs throughout your session. Our non-directive approach emphasizes invitation rather than direction, and is informed by empathy, compassion and presence to support the unfolding of your own experience and your brain and body's innate capacity to heal.
We're ready to support you on your wellness journey!